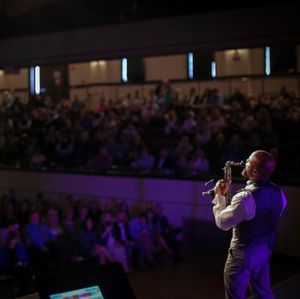 Thank you for taking a few minutes to visit my website!  The jazz music you'll find here represents a lifetime desire to share my music with others. 
I'm grateful to God for the gift to be a jazz musician. I have been blessed with opportunities to bring a mix of music to events, parties, holidays, and churches. 
On this site, you can find updates of my current recordings, scheduled events, and request booking information. I hope you are encouraged and uplifted by the music that you hear. 
Please take a moment and post a review, tell a friend and keep coming back for more! I appreciate your support.

What People Are Saying...
"

I had the pleasure of hearing Charles on the KLove cruise in January. I was so inspired that I brought him, Marvin and company to my church last weekend." - Jenny A.
"

Charles has the innate ability to bring music to life and he never disappoints. His music is captivating and on par with the greats, like Dave Koz and Kirk Whalum." - Peppy M.
"

I purchased his cd last night and I cannot stop listening to it! I enjoyed it so much that I purchased 3 extra copies for family and friends." - Delishia P.
For booking information, please use the contact form.